What is Inclusive Education?
Inclusion can mean many different things depending on what's going on and who's involved. When it comes to higher education, it means including people with intellectual disabilities in the academic, social, living, and working experiences happening on campus and in the local community. It's about supporting and valuing the participation of students with intellectual disabilities in all that the university offers. 
UCCS values inclusive diversity as a foundation for teaching and scholarship that prepares students, faculty, staff, and community members for both local and global multicultural engagement. Creating a culture of inclusion requires active, intentional, and ongoing engagement with diversity in which all members of the UCCS community feel an authentic sense of belonging.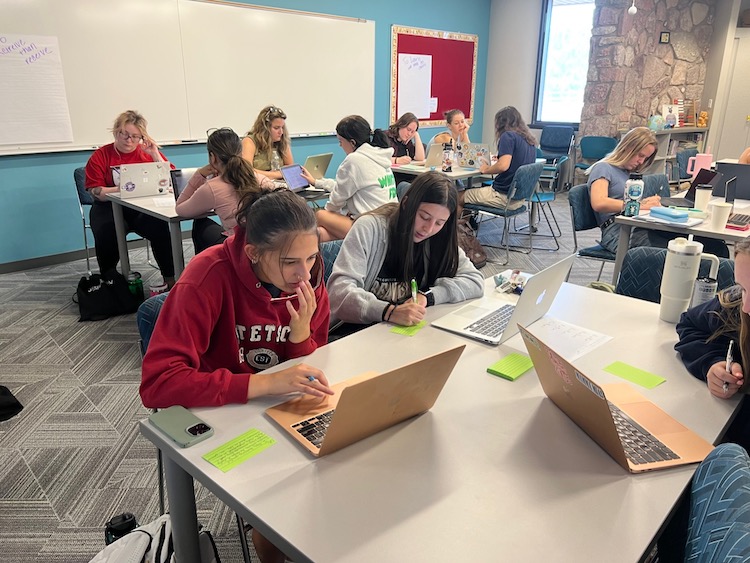 How Inclusion looks at UCCS:
Academics
Students with intellectual disabilities are included in academic classes and social activities on campus with students without disabilities.
Students receive individualized modifications and accommodations for classes.
Students create a Capstone Project that advances their career goals 
Peer mentors are available for classroom support as needed.
Career Development  
Students participate in paid and unpaid internships and work experiences on and off campus
The students maintain their own calendar, schedule, and to-do lists.
All students take a College & Career Class each semester. 
Social Life
All students take a group fitness class or workout in the gym.
All students participate in a club.
Students participate in extracurricular activities, intramural athletics, sporting events, dances, concerts, plays, and many other campus activities 
Independent Living
Students, whether they commute or live on campus, participate in cooking classes, budget classes, and have the option to take driver's education. 
Students who live on campus share apartments with other students from the OIS for the first two years and have the choice to live with students without disabilities once they have demonstrated the skills necessary to live with others 
Students learn to use ride-sharing apps and the campus shuttle 
Students participate in restorative practices to create a peaceful living environment