Student mentors are UCCS undergraduate students who support students to live a full life on campus. 
Mentors receive training in: 
Best practices in inclusive education 
Use of Assistive Technology 
How to fade their supports 
Positive coaching techniques 
Modifying curriculum 
Problem-solving social interactions 
Mentors participate with students by attending classes and supporting students to participate in groups with their fellow classmates, helping students to share their ideas during class, complete homework and submit assignments, learn to use Canvas and other technology, following their schedule, sending and replying to emails, working out at the rec center, joining friends for lunch, attending social events, learning to take care of their apartment - basically making college an enjoyable experience for everyone!
Download Peer Mentor Handbook here: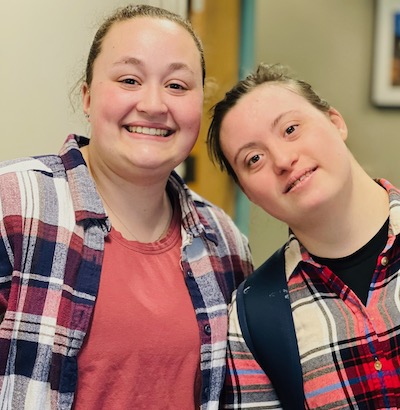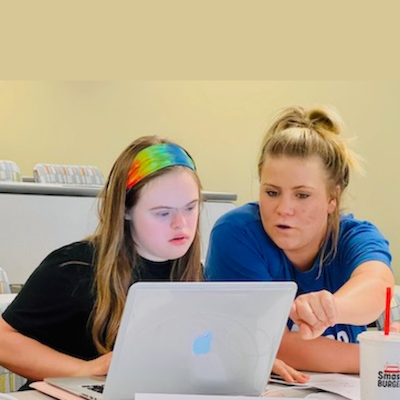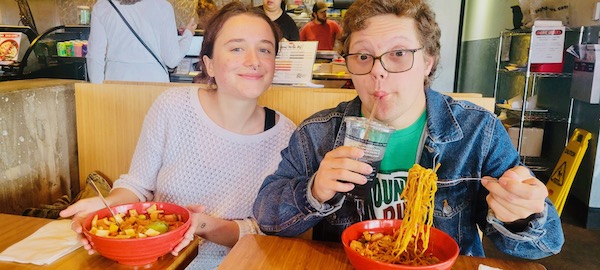 If you're interested in becoming a mentor let us know! We usually hire before the start of each semester. Check social media for posts about hiring or reach out to Julie Harmon at jharmon@uccs.edu.